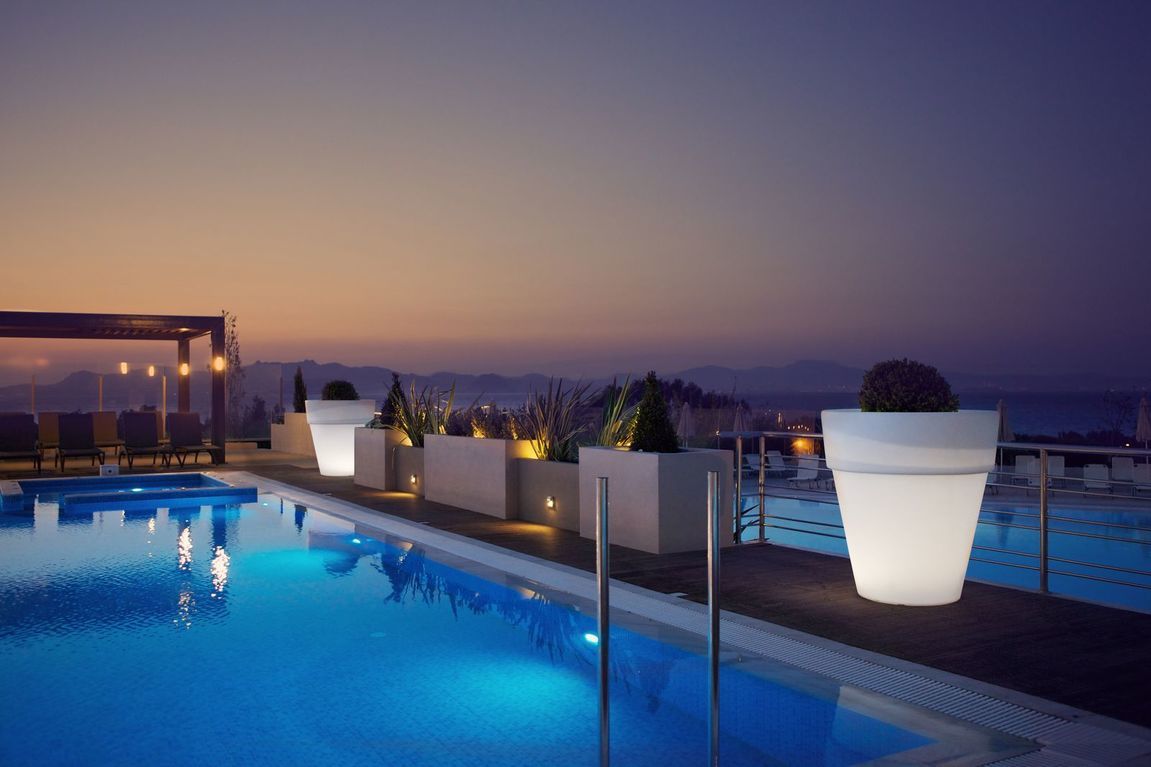 Kipriotis Panorama Hotel & Suites
Overview
Overview
Prepare yourself for one of the most spectacular views on the Mediterranean coast from Greece's Dodecanese islands all the way to the coast of Asia Minor. The Kipriotis Panorama Hotel stands true to its name, lying serenely on a green hill a few minutes' walk from the beach and offering visitors a captivating view of the sea and surrounding nature.
Only three kilometres from the centre of Kos, the five-star property towers over the entire Kipriotis resort complex with its five hotels and impressive conference centre. Its swimming pools, intimate spa, modern gym, and trendy roof bar will no doubt entice you with their touch of grandeur, so will the myriad of activities that the other Kipriotis hotels offer – water sports, children's fun clubs, teen hangouts, cycling adventures, barbecue theme nights, gourmet/souvenir shops, tennis courts, and a clue room to name just a few.
If you like good Mediterranean cuisine, your appetite will welcome the casual menu at Souvlaki & More, as well as seafood delights at Fish & More. The elegant Triton Restaurant offers more upscale Greek cuisine, while the Ariadne Restaurant features fabulous breakfast buffets and international lunch options. Overall the Panorama represents an excellent option for couples or friends, as well as for business people who also look forward to quality leisure time.
All Inclusive package
Ultra All Inclusive package
Breakfast Boxes services ( on request ) Lunch Boxes services ( on request , upon charge )
Awards & recognitions
We are proud to have been awarded for our services