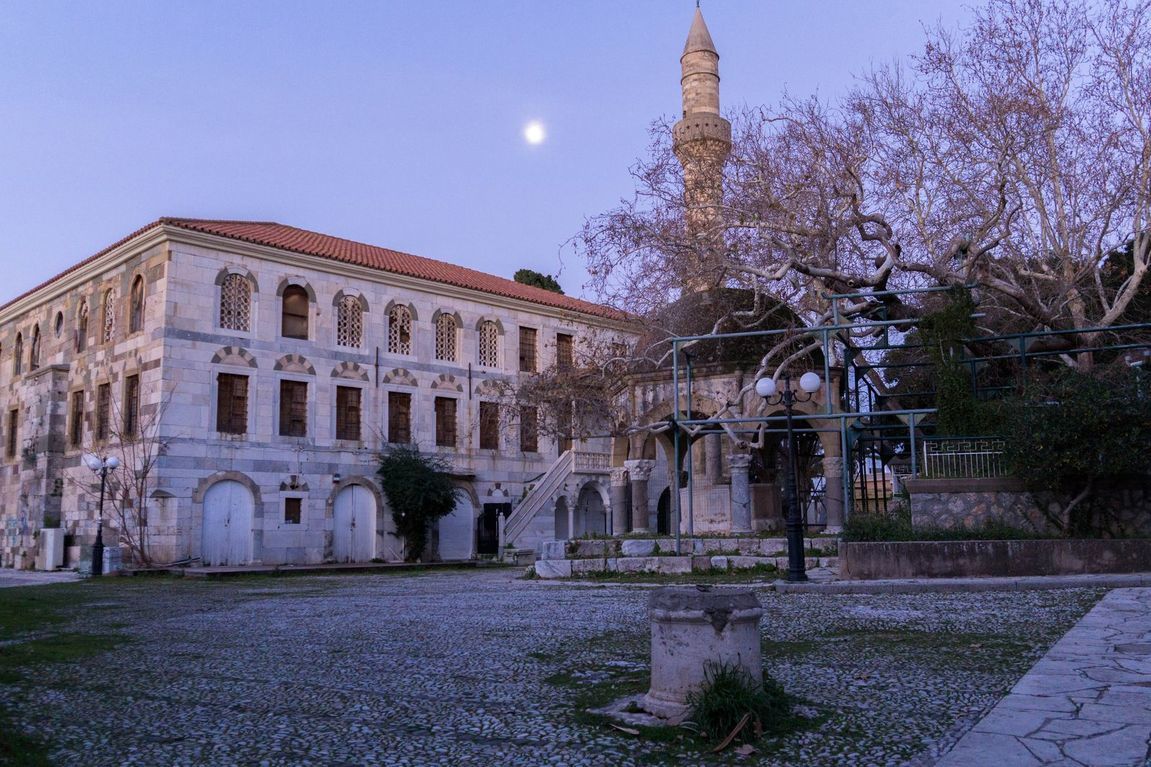 Monuments
A MOSAIC OF ATTRACTIONS
Ancient Greek temples, Roman theatres, Crusader castles, Byzantine churches, Orthodox monasteries, Islamic mosques, and Italian fountains mix beautifully with sophisticated wineries, fascinating museums, and historic landmarks on this multifaceted island. Let ancient and modern history reveal itself gently through the often hidden sides of Kos.
Ancient Agora of Kos
The perfect place for a leisurely family walk or a romantic nature stroll, the Ancient Agora from the 4thC BC represented the social, commercial, religious and political centre of the island, and is considered arguably one of the most prominent agoras in Ancient Greece.
Mastihari village
Visit this village to discover the Cultural Centre, Ancient Home and Garden of Hippocrates. This exact replica of an ancient house on Kos from the 5th Cenutry BC will take you on a trip to Ancient Greece. An original chimney and kitchen with cookware will impress you, so will the statues and votive offerings to the gods. A tour of this indoor-outdoor museum and cultural centre should not be missed.
Archaeological Museum of Kos
Get ready to admire an impressive range of Greek and Roman mosaics and statues from ancient times. There's even a 2200-year-old floor mosaic with Hippocrates and Asclepius. Noteworthy as well are the statue of Hippocrates from the 4th century BC and the statue of Hermes from the 2nd century BC.
Asklipios Sanctuary
Dating from the 4th century BC, this ancient healing centre is one of the most notable archaeological sites worldwide, where healing and spirituality came together. It is in excellent condition and is spread over three levels, complete with temples, baths and an altar where patients and priests once mingled.
Casa Romana
This rebuilt Roman replica with 36 impressively adorned rooms and three atria transports you back in time and will remind you of how it was like to be a Roman official in ancient times. Stunning animal mosaics and votive altars add an authentic touch, along with the remains of real Roman baths in the gardens.
Hippocratic Foundation
Paying tribute to the ancient herbal remedies of Hippocrates who lived and practiced on the island, the International Hippocratic Foundation boasts lush herbal gardens – along with uncommon species of herbs – that provide cures for a variety of ailments. There is also a museum with historic texts that's interesting to visit.
Churches of Kefalos
If you're near Kamari beach in the village of Kefalos, you must stop by this gem of a church from the 5th century. It is architecturally important as it features interesting floor mosaics from that era, a double basilica, and gorgeous sculptures. The village is also home to the lovely monastery of Saint John Thimianou which also houses a chapel dedicated to the virgin. Off the shore on the islet of Kastri is a unique church of Saint Nicholas that you even can swim to.
Roman Odeon
In the town of Kos there's a theatre from the 2nd century which was used for events and housed the Roman senate. Considered one of the most complete Odeons around, you can still spot the original flooring and the marble or granite seating.
Castle of Antimahia
Hike up to this Templar Castle from Venetian times (15th century) and marvel at its architecture which exploited volcanic rocks. You'll see traces of houses and storage rooms in the castle's walls. Also notable with interesting murals are the churches of Saint Paraskevi and Saint Nicholas.
Hassan Pasha or Loggia Mosque
This Ottoman mosque built in 1786 made use of Ancient Greek masonry, something which the old churches of Greece have also done. You can spot these older pieces but also admire the attractive marble fountain and imposing minaret.
Hippocrates' Plane Tree
In a main square of Kos town, known as Platanos Square, it is said that Hippocrates planted this tree some 2500 years ago and taught his students under its shade. Today it is considered the oldest tree in Europe with a trunk that is no less than 14 meters in diameter.
Zia and Asfendiou Villages
The cobblestone village square of Zia on the mountain with its cafes and eateries will captivate you with its idyllic life and stunning Mediterranean views. Above the village and atop Mount Christos/Dikaiou, head to Sotirou Christos Church that was built in 1079 and offers breath-taking vistas of the surrounding landscape. Not far off is Asfendiou village (one of the island's oldest) with the beautiful church of the Taxiarchs complete with a very special wood-crafted altar.
Windmill and folklore museum of Antimahia
You'll be surprised with the village of Antimahia which is home to the only working windmill in the Dodecanese, built more than 160 years ago and once owned by a priest. Do drop by the Folklore Museum to marvel at paraphernalia ranging from traditional costumes to old musical instruments.
Plaka Forest
You're going to be impressed with this thick pine forest in the mountains that is teeming with peacocks and offering great photo-taking opportunities. This is an ideal spot for a change from the Kipriotis Resort Complex and the busy town centre. Children will marvel at the nature and the animals such as peacocks and squirrels. Drop by the nearby village of Antimahia before or after you visit the forest.
Pili Village
In Pili village there are delicious spring water fountains built in the 1920s by Italian craftsmen. The village also boasts a 'traditional home' or folklore museum worth admiring. A hike above the village is also recommended to reach the remains of the Byzantine castle of Palaio Pili.
Nefterdar Mosque
An attractive building to admire from the late 1700s, this mosque was commissioned by a notable official within the Ottoman Empire and boasts a beautiful dome in its midst.
Awards & recognitions
We are proud to have been awarded for our services