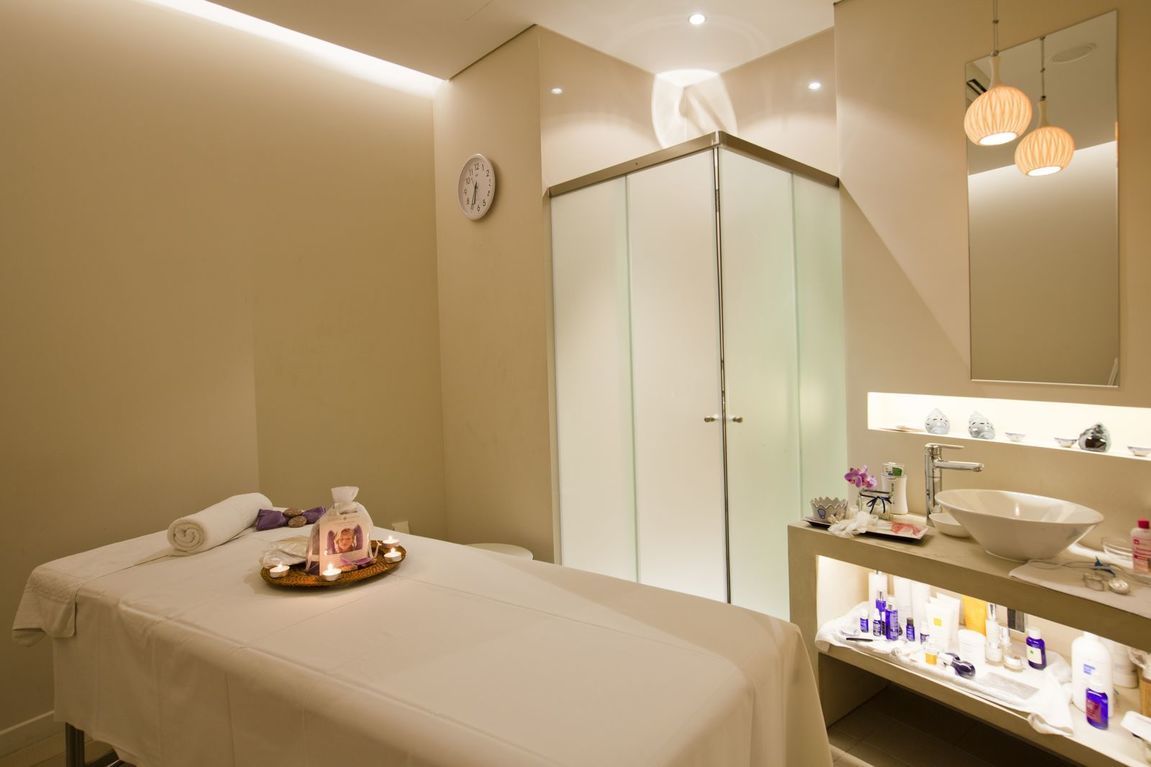 Kipriotis Maris Suites
Spa
Spa
Between all the fun in the sun, nights out and delicious buffets, taking some time out and finding equilibrium at the spa is an absolute must that will bring many rewards. Being the island of Hippocrates, father of western medicine and healing, Kos has a long tradition in promoting wellbeing – and the two spas at the Kipriotis Resort Complex will certainly not disappoint in this respect.
True to its name, the Hippocrates Holistic Wellness Spa at the Kipriotis Panorama Hotel excels at revitalizing the body in many ways and comes complete with an indoor pool and several treatment rooms. On the other side of the complex at the Kipriotis Village, the Anaviosi Spa by Hippocrates Holistic Wellness Spa will impress with its large indoor pool, four separate treatment rooms and sauna parlour.
Both venues boast different massages involving a variety of techniques such as hot stones, reflexology, Ayurveda, aromatherapy, essential oils, chocolate, or herbs from the local mountains. There are facial massages with vitamins or caviar that will also do wonders, as well as customised facial treatments (including an after-sun therapy) that will put a smile on every face.
Delight as well in the total body treatments, wraps and scrubs that use ingredients such lavender, chamomile, or organic essential oils to rejuvenate you immediately. Women will of course enjoy manicure, pedicure, depilation and haircare for the final touch, while men will revel in specifically formulated back treatments and our signature relaxing massage.
Visit either spa to discuss your options with one of our professionals so you can decide together what works best for you. This is your chance to bring total rejuvenation into your vacation and take the healthy benefits of Kos back home with you.
Awards & recognitions
We are proud to have been awarded for our services