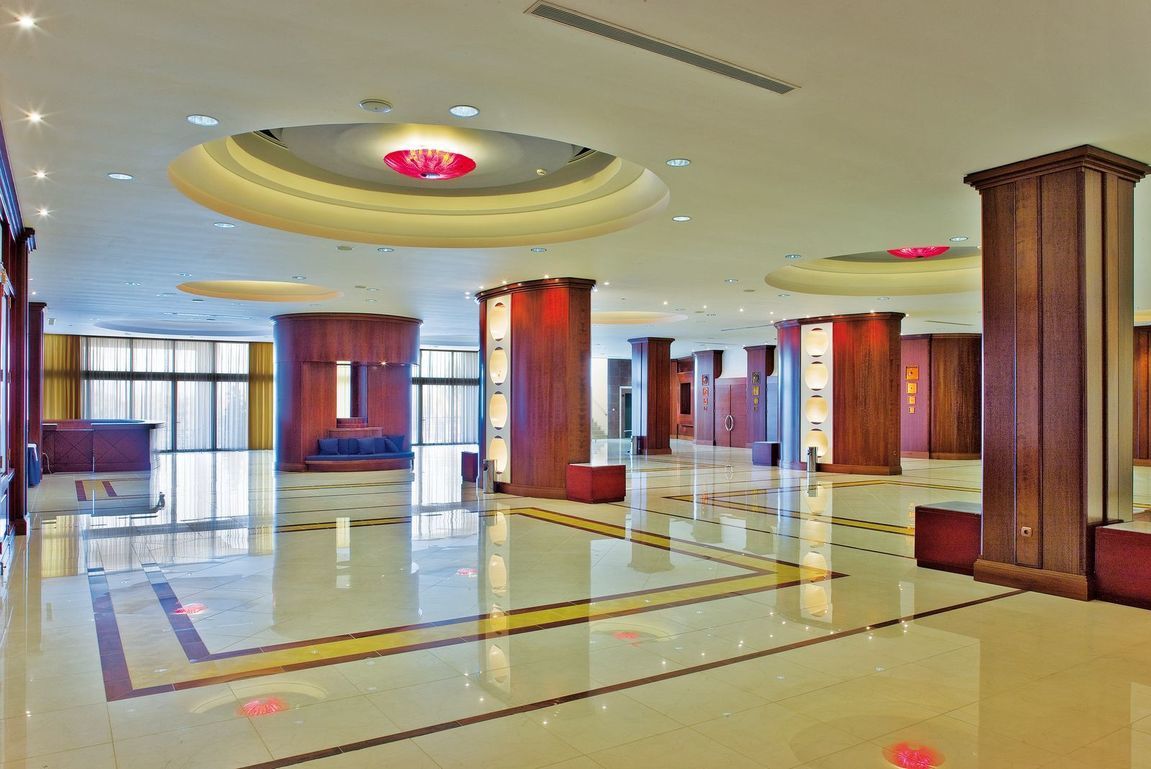 Kipriotis Village Resort
Conferences
Conferences
In the corporate world, it is no secret that beautiful environments encourage business excellence, better networking, and future success. From catering to high-profile pharmaceutical companies and world-class insurance firms to hosting small and medium-sized enterprises, the world-class Kipriotis International Convention Centre (KICC) and the Panorama Hotel & Suites Conference Centre have been behind the success of numerous events. These two venues – within the same complex of five hotels and a first-class fitness gym all within walking distance of each other – can jointly cater to as much as 7,000 people.
The two centres have repeatedly proven their worthiness in hosting annual meetings, product launches, corporate bonding exercises, live concerts, training seminars and professional workshops. The secret of this success lies in combining outstanding conference facilities, superlative gastronomy, a wealth of activities, and years of hospitality experience to deliver superlative corporate excellence.
INTERNATIONAL CONVENTION CENTRE (KICC)
Considered one of the largest and most impressive in the Mediterranean region, the KICC lies in the heart of the Kipriotis Resort Complex with 1,450 rooms in total. A plethora of restaurants, swimming pools, spa treatments and leisure activities ensure a healthy balance between work and play. In terms of infrastructure, high-tech audio-visual equipment, sophisticated lighting, an impressively spacious building and a professional team guarantee a first-rate conference experience. The centre boasts its own catering facilities that can prepare meals for over 2000 people, exploiting the fine culinary tradition and gastronomic expertise of the Kipriotis Group.
KICC facilities at a glance:
Independent conference building
Total capacity of up to 5,500 people
20 multipurpose meeting rooms across 3 floors
Main plenary hall for 2,300 people
Indoor amphitheatre for 6,600 people with 3 translation booths
3,000 square meters of lobbies and exhibition space over 2 floors
Cutting-edge audio-visual equipment
Complimentary Wi-Fi everywhere
Infrared translation facilities for all meeting rooms
Independent catering facilities
120 breakout rooms for small sessions
Business services (secretarial, translation, PCs, printers, photocopy, etc.)
Awards & recognitions
We are proud to have been awarded for our services